Are freelancers and employees at odds with each other?
The buzz around employee retention is not going away anytime soon.
With the COVID-19 pandemic changing our attitudes toward work and opening more flexible ways of working, many people have recently decided to make career shifts. Terms like "The Great Resignation" and "The Big Quit" have been used to describe the wave of workers who have left their jobs.
As large numbers of employees have said 'bye-bye' to their previous positions, contract, and freelance work continues to rise. Some even refer to this trend as the "Freelance Revolution".
The rise of resignation and freelancing is happening at the same time, but what is their relationship?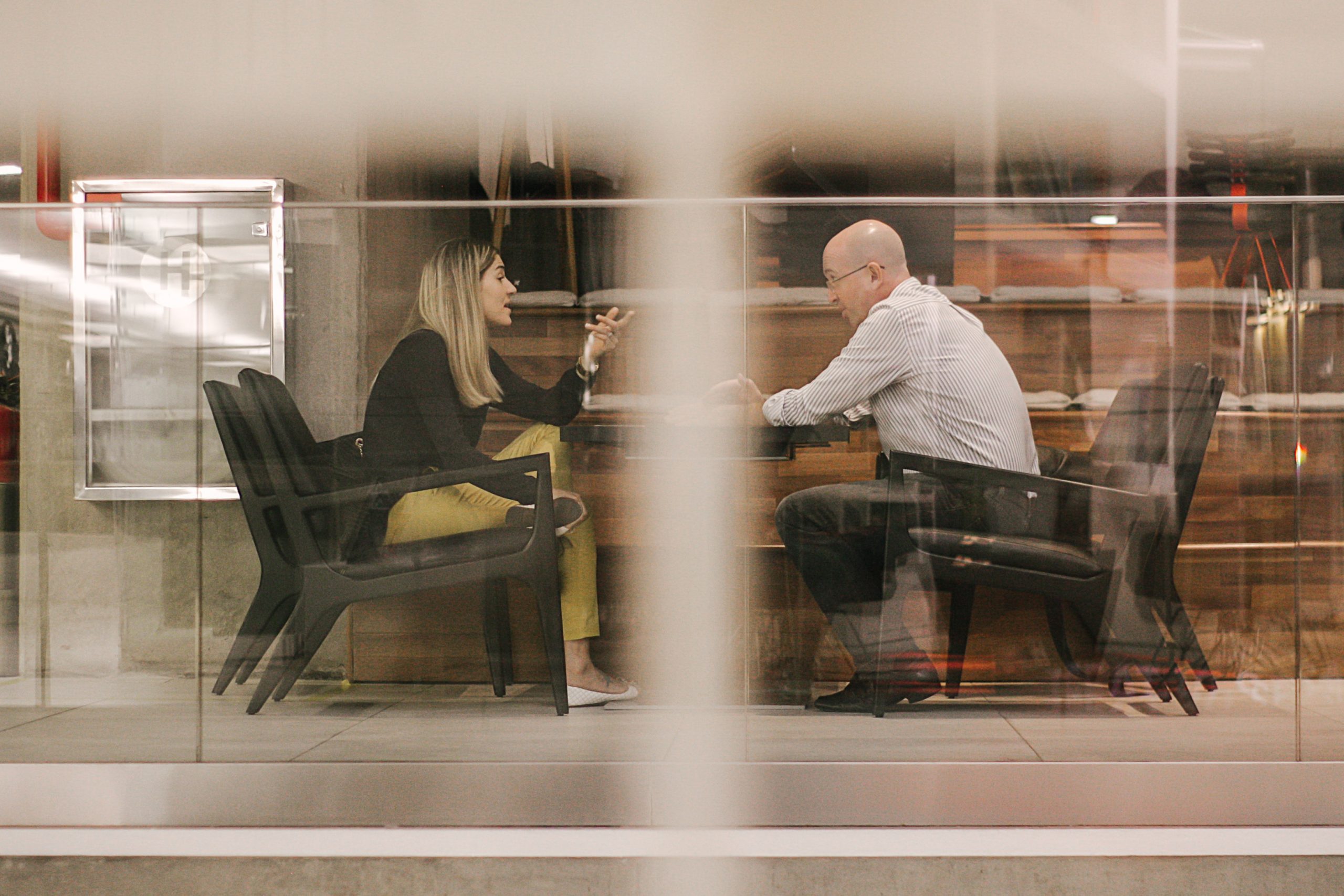 It is true that many individuals begin to freelance for the ability to set their own terms and have more autonomy when it comes to where and how they work. However, it would be incorrect to assume that all employees are quitting their long-term jobs and turning to contract work.
While freelancing is a viable option for experts in their field and senior leaders with many years of experience, younger generations may quit their job and look for employment that better aligns with their values, start an entrepreneurial venture, or find an employer that takes their well-being more seriously. Barona's recent working life survey showed that many people under 40 in Finland are considering not only changing jobs but also industry and are willing to learn new skills to become competent employees in their new field.
As young folks move from one industry to the next, companies are struggling to find experts. For example, Finland continues to seek solutions for its talent shortage — increasingly turning towards foreign talent to fill the gaps and investing in training programs to boost future leaders.
At Ferovalo, we know that experts are out there. The 1300+ members of Best Best Talent Platform (of which we are a partner) prove that. However, many companies are still reluctant to use freelance experts and prefer to stick to traditional employee recruitment. This reluctance stems from multiple myths about freelancers:
Myth #1 : Freelancers are less committed than employees
Myth #2 : Freelancers decrease employee well-being
Myth #3 : Freelancers require extra effort
The myth of low freelancer commitment has been debunked time and time again. In order to keep a good reputation and ensure they will land their next gig, freelancers make an extra effort to please their client companies. In fact, at Best Best Talent Platform's latest member meeting, one freelancer said that even when they interview with a company and decide not to take on an assignment, they still try to leave them with something of value — like a brief analysis, piece of advice, or recommendation of a more suitable expert. This instinct to go 'above and beyond' is a common trait of freelancing talent.
Freelancers strive to exceed expectations.
When it comes to employee well-being, freelancers are often incorrectly treated as a threat. Companies imagine a scenario where freelancers lack commitment and institutional knowledge, so employees become resentful of the power companies give them. Yet, this tense scenario is not the reality. If companies bring on expert freelancers and onboard them properly, all while treating their employees with the respect and appreciation they deserve, employees and freelancers work harmoniously together. Furthermore, in actual tense scenarios — such as the unexpected resignation of a company leader — a freelancing expert can be used to improve well-being and get the company back running smoothly; A freelancing interim manager can fill the gaps so that employees' workloads do not increase, and ease anxiety while the company is looking for their next long-term leader.
The last myth — that freelancers require extra effort — is easily debunked as well. With numerous headhunters, interim management providers, and talent platforms, there has never been more support for finding the right freelancer. By using a service to find freelance talent, companies can also reduce their administrative responsibility. They can let the service provider handle the paperwork while they focus on choosing the best match.
While there are many routes for freelance recruitment, it can be intimidating to wade through the options for support. This is why Best Best Talent Platform does the hard work of finding transparent and reputable partners so that companies can get the quick and hassle-free assistance they need.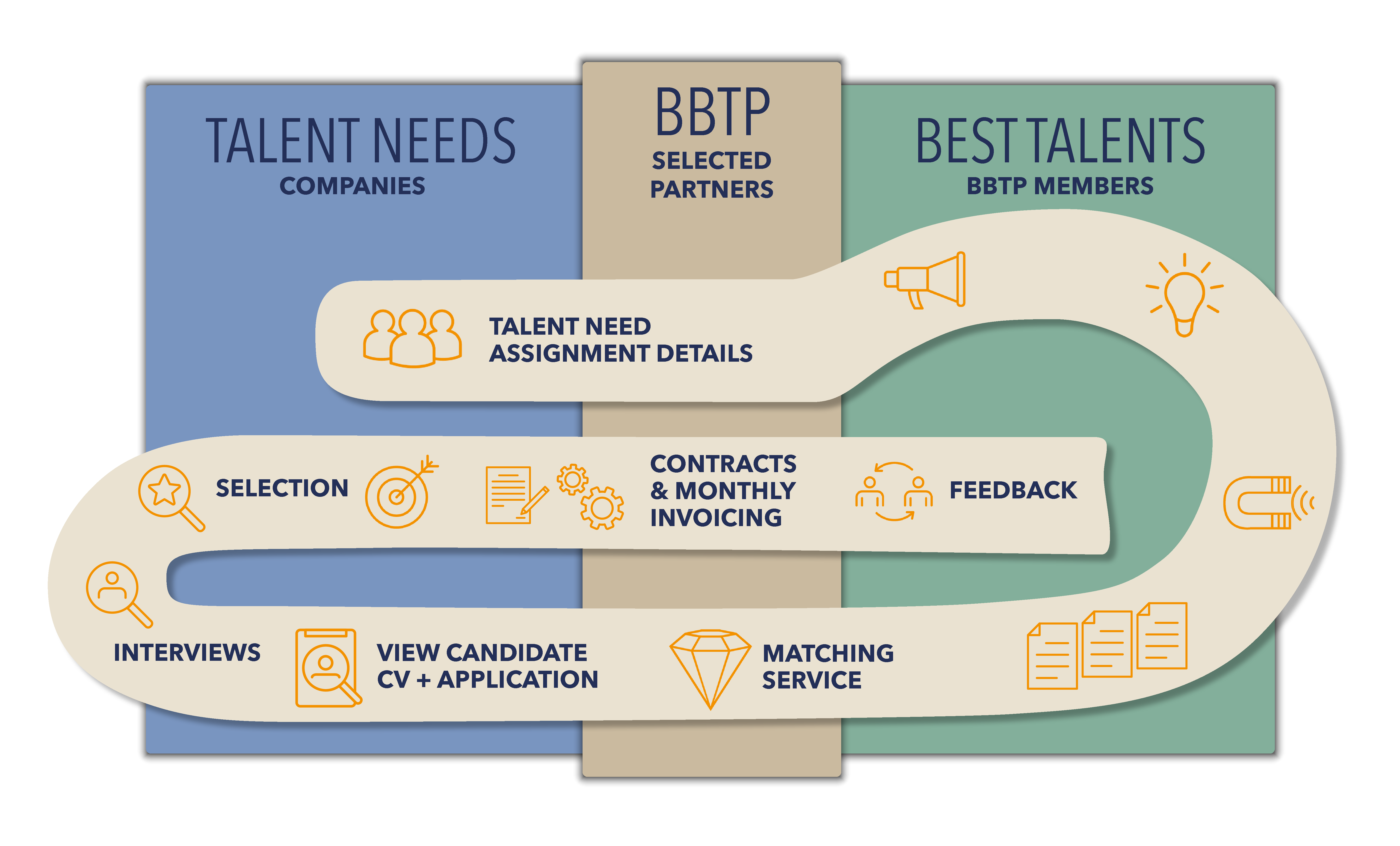 Companies are experiencing a wake-up call.
Faced with mass resignations, companies are being forced to seek new ways to keep workers happy. The most agile companies are taking a close look at their workplace culture and updating their policies to meet the demands of post-pandemic workers. In addition, many companies are beginning to consider the benefits of a blended workforce and how a mix of freelancers and employees can bring out the best in each other.
At Ferovalo, we believe a blended workforce is our best-case scenario. We envision a future where employees and freelancers work harmoniously and where companies reach their fullest potential.
Are you ready to blend your workforce with the best freelancing experts?
Ferovalo is ready to help.
Read more about what Ferovalo can do for companies in need of a change: https://www.ferovalo.com/companies/
Get in touch: https://www.ferovalo.com/contact/