Leah Martin joins Ferovalo as Community Manager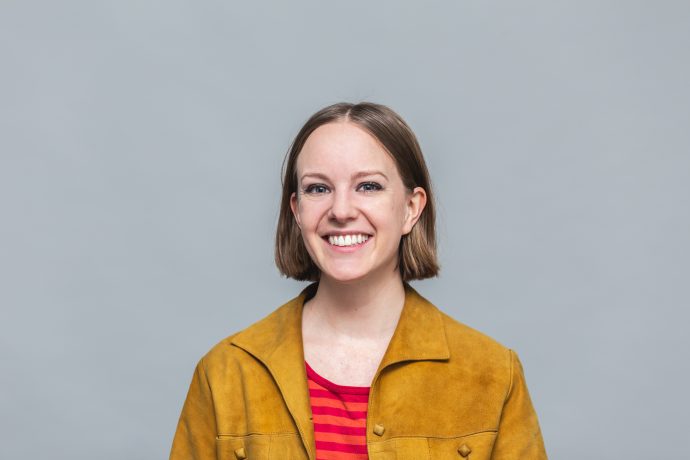 With a robust membership of freelancers, Ferovalo is a hub of talent. By bringing Leah Martin on board as Community Manager, Ferovalo aims to engage our talent to the fullest.
Leah Martin is originally from the United States, from the state of Minnesota. There, she was first introduced to the Finnish sauna and she spent her childhood summers jumping into lakes at summer camps and cottages. Throughout Martin's diverse professional experience— across the lakes of Minnesota and the mountains of Washington —the common thread that connects her work is community engagement.
Whether connecting international talent to sustainable jobs, advocating for multilingualism in libraries, or organizing neighbors at her community garden— for Martin, people are everything.
"When people are informed, included, and connected, great things are bound to happen."
In August of 2019, Martin moved to Finland to pursue higher education. She is now a graduate of the University of Helsinki, where she recently completed her Master of Arts in Intercultural Encounters. At the University of Helsinki, Martin was active in the Student Union (HYY). She was a founding member of Orbis ry and of HYY's International Committee. She also acted as an Anniversary Master for HYY's 153rd Anniversary Gala and even got to wash the iconic Havis Amanda statue on May Day in 2022.
Moving on from studies and back to working life, Martin is eager to jump into Ferovalo at a period of growth and innovation.
"Ferovalo is committed to changing and growing with the times. I am excited to be a part of strategic move forward."
After the July holidays, Martin will begin working with Ferovalo part-time. Her strengths will be put to use in the areas of partner communications, marketing, and events.
"It is no secret that freelancing gives you autonomy, but most freelancers don't want to feel totally disconnected from traditional workplace comradery."
Martin wants to ensure that Ferovalo's members feel they can lean on our professional network.
Ferovalo extends a warm summer welcome to Leah Martin. This welcome is filled with wide smiles, best wishes, and a toast to a bright future.